the Voice of
the Merrimack
the Voice of
the Merrimack
the Voice of
the Merrimack
the Voice of
the Merrimack
Merrimack River Watershed Council is a local non-profit that focuses on making the Merrimack River cleaner, healthier, and more accessible. 
Our vision is a Merrimack River Watershed where community and nature flourish together.
Our mission is to improve and protect the health of the Merrimack River Watershed for all people and wildlife.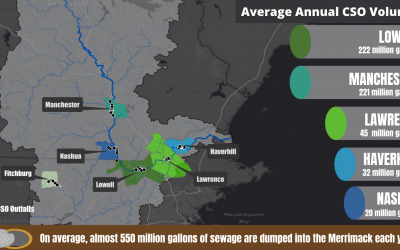 A new state law intended to increase public awareness of sewer discharges into Massachusetts rivers hit an important...
read more
OUR TOP 2022 BUSINESS MEMBERS & FOUNDATION PARTNERS
Support Aquatic Wildlife Today!
You can purchase a specialty environmental license plate that will support the Massachusetts Environmental Trust. Learn about the three different types of specialty environmental plates.

Sign up for our newsletter!