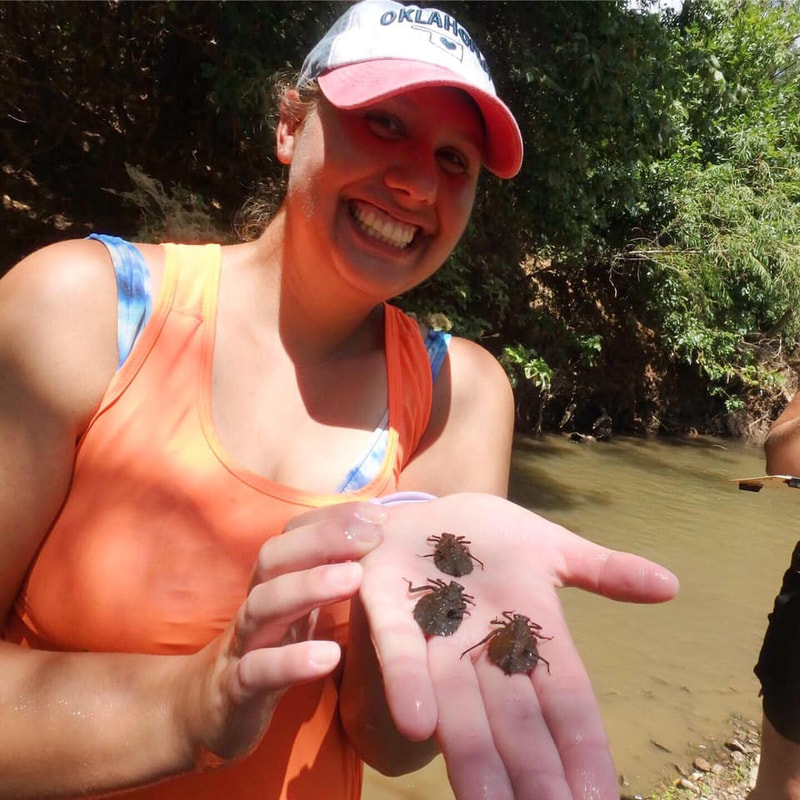 Becky Zawalski
Water Quality Project Manager
Becky joined the MRWC at the beginning of 2023. Originally hailing from a suburb of Cleveland, Ohio, she grew up along the Cuyahoga River, which not only inspired her love of water, but also the Clean Water Act. She then spent nearly five years in Oklahoma working with one of the state's (and country's) leading citizen scientist water quality volunteer monitoring programs where she helped train volunteers to collect chemical data from local creeks, performed biological collections, and conducted physical habitat assessments. She has also participated in multiple water quality education events and is Project WET (Water Education Today) certified to help educate the next generation of water quality conservationists.
Becky holds a Bachelor's of Science in Biology from the University of Findlay, Ohio, and a Master's of Science in Population and Conservation Biology from Texas State University, Texas. While studying for her Master's degree, Becky looked at Benthic Macroinvertebrate community dynamics across the Guadalupe River Basin and how the surrounding areas effected the water quality and biological communities. After graduating from Texas State University, Becky successfully published her thesis to the Journal of Freshwater Ecology.
In her spare time, Becky enjoys reading, book collecting, video games, and hiking.