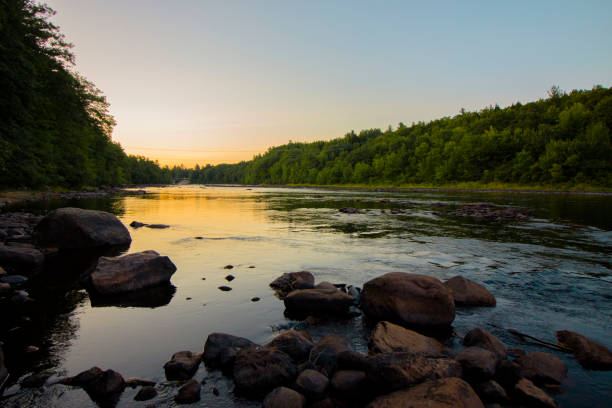 Tuesday Tours on the Merrimack — July 11 Haverhill cruise
Join us at the second of our Summer Fundraising River Cruises!
Cast off with Diane Dustin Itasaka of the Duston-Dustin Garrison House. Diane is a descendant of Hannah Duston – hear a captivating narrative that includes Hannah's ordeal and anecdotes about the Underground Railroad, John Greenleaf Whittier, and more.
Leaves from the Municipal Dock, Haverhill.
Time: 5:30 – 7:30 PM (rain date – July 18)
Tickets – $60 per person – Registration Required, limited capacity on boat.
***
Note: On the vessel, there is a roof overhead for 90% of the seats, and passing showers or light rain is not a problem. In cases of heavy or unsafe weather conditions, the captain makes the final determination as to whether the boat leaves the dock. If we cancel due to weather or safety conditions, we will reschedule to July 18th. If you cancel and the boat is prepared to go, we are unable to re-sell your seat and thank you for your donation to MRWC!