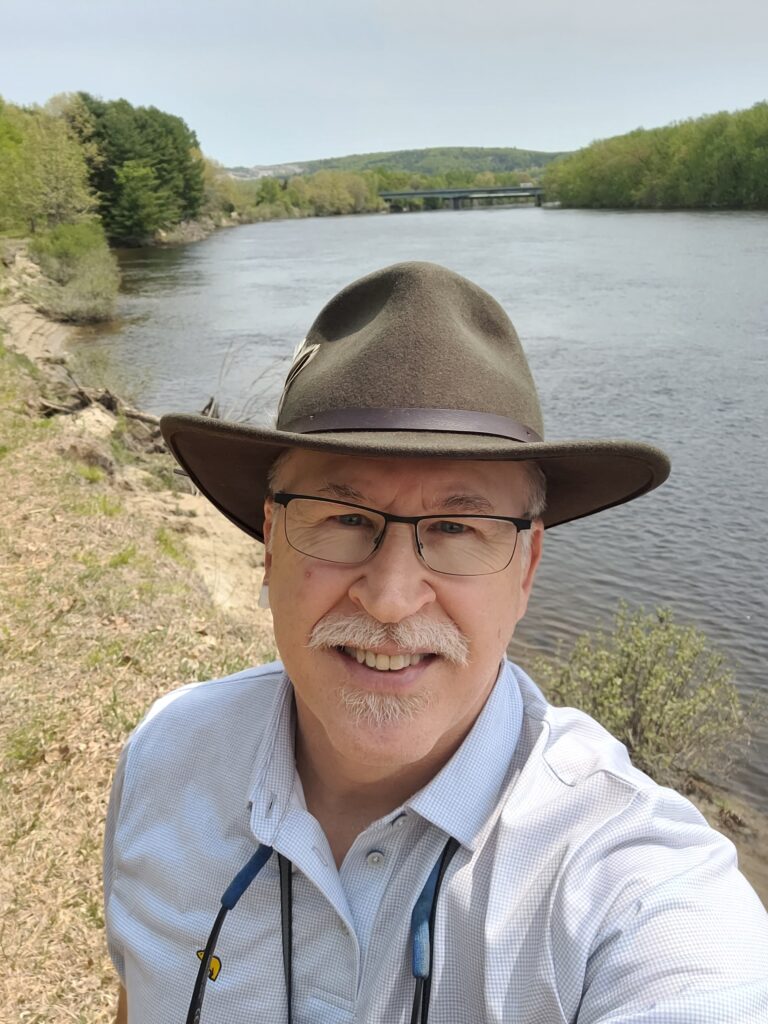 Scott Decker
NH Water Resources Project Manager
Scott joined our team in May 2023 and brings a wealth of knowledge and experience in the field of natural resource protection and management. Most of that experience was garnered during a long career with the New Hampshire Fish and Game Department as a fisheries biologist and program administrator.
Scott's appreciation and love of the natural world came at a young age growing up in northern lower Michigan, spending many hours in and on the woods, lakes, and streams near his home. Scott earned a bachelor's degree in Fisheries and Wildlife Management at Michigan State University and a master's degree in Wildlife Ecology from the University of New Hampshire. After graduate school, Scott took a position as a technician with the Fisheries Division at NH Fish and Game, thinking "I'll give this fisheries work a try for a bit," and ended up staying for almost 37 years. During that time, he led efforts to improve brook trout and salmon fisheries, restore and improve riverine fish habitat, and administer federal grants to support NH's fisheries work.
Scott's work with MRWC focuses on managing the NRCS-RCPP program in New Hampshire. This effort, involving many conservation partners, seeks to achieve source water protection, land conservation, and habitat restoration for threatened fish and wildlife, while benefitting people who live in the Merrimack watershed and beyond.
While he admits to having "too many hobbies" among his favorites are fishing, hiking, birding, skiing, reading, and making maple syrup.