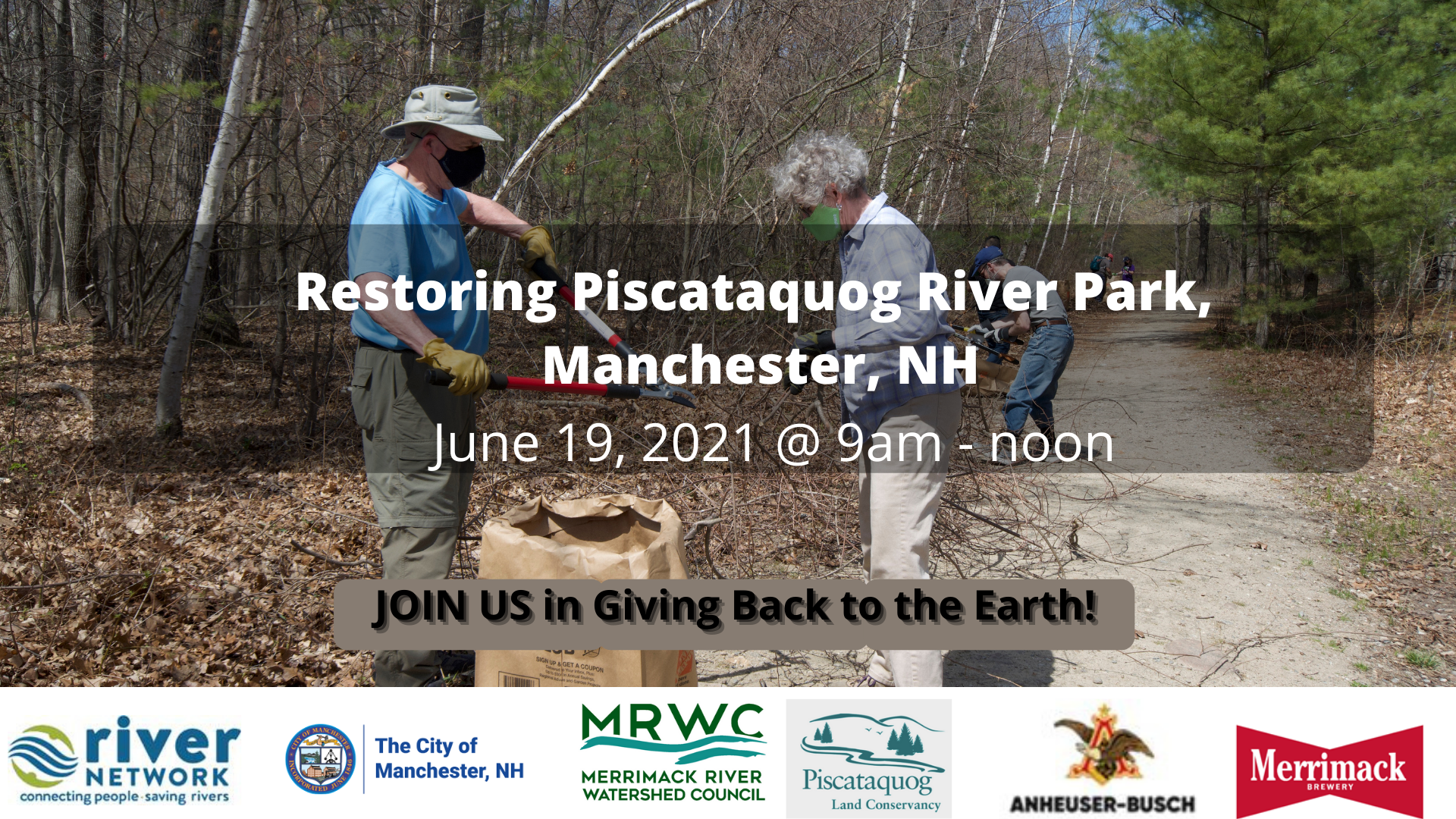 Restoring Piscataquog River Park
Join Us! Get out in the sun to continue the amazing work we did on Earth Day!
When: June 19th from 9am – 12pm.
Where: Piscataquog River Park in Manchester, NH
We will be returning to restore Piscataquog River Park in Manchester, NH. We are going to be tackling the invasive bittersweet along the trail! Trail and park clean ups are crucial to keeping these areas accessible and usable for the public. Now is the perfect time to remove bittersweet before it goes to seed and begins to spread further into the park. We hope to see you all there!
Learn about how invasive species affect the local ecosystem!

Help remove invasive bittersweet!

Pick up trash and keep the park clean!

Restore a bridge!
Lunch will be provided by the local Don Quijote Restaurant!!!!
This event is sponsored in partnerships with River Network and Anheuser-Busch, Merrimack Brewery, and Manchester City Department of Parks and Recreation. 
Parking: 300 Precourt St, Manchester, NH 03102
Park your car around George W. Smith Complex beside the Piscataquog River Park.  There is no parking lot, but you can park around the complex. This park is located off of Precourt Street in the West Side of Manchester. We will meet at the park entrance, behind the complex.
Please enter in George W. Smith Complex into your google maps. You will arrive at the WRONG side of the park if you only map to Piscataquog River Park.