Crow Show Live! Visit the Roost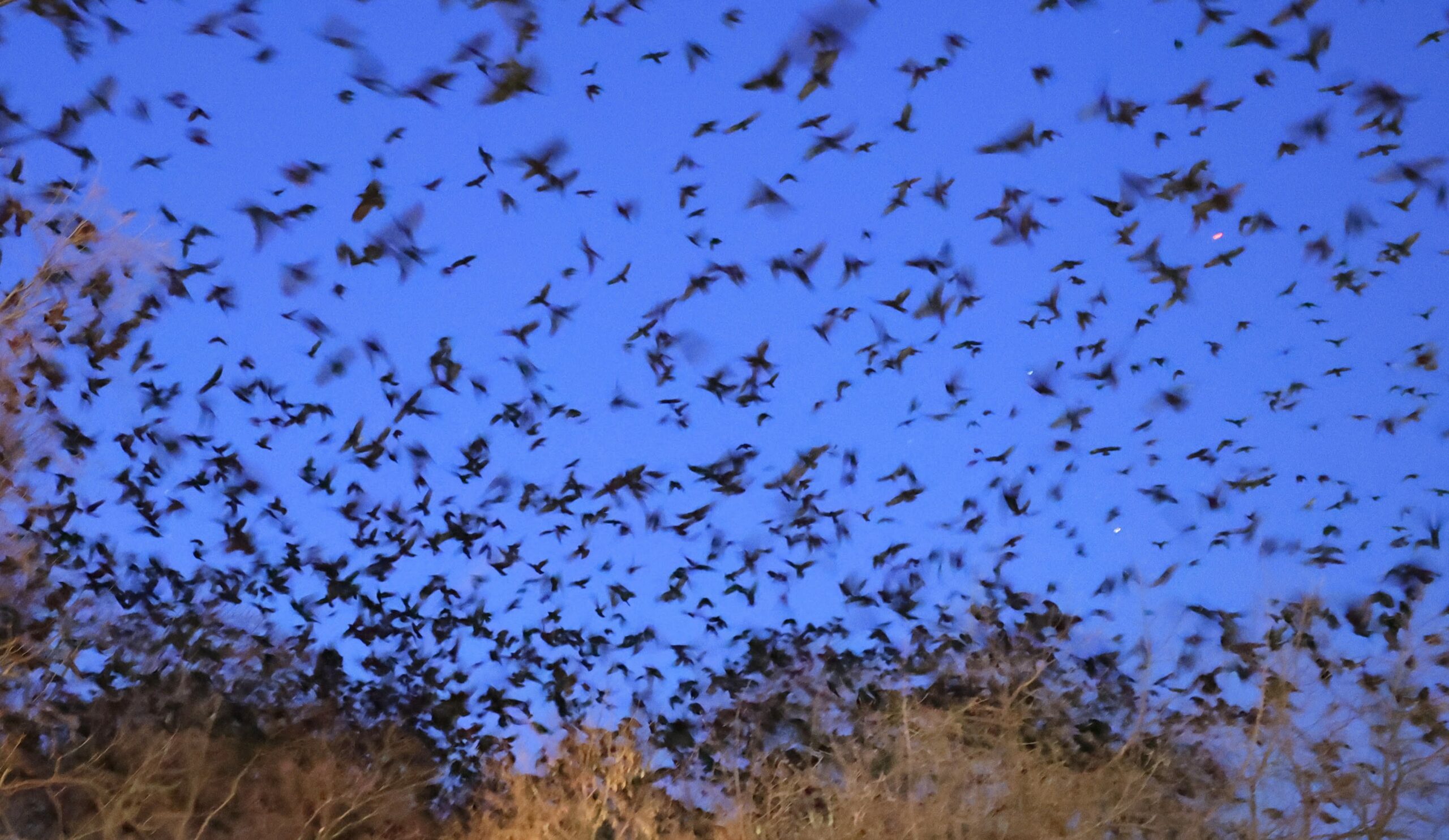 This is Part 2 of our annual Crow Show… Join us live and in person as we visit the actual spot where thousands of crows roost! There's nothing quite like the sight of 20,000 crows circling over your head, cawing, swooping, and jockeying for roosts in trees and on rooftops. Our local expert Craig Gibson will narrate our tour of the roosting spot.
We will gather on Wednesday, Feb. 15 at 5 p.m., wherever the roost is that night — most likely in the Prospect Hill area of Lawrence, near Lawrence General Hospital. The crows occasionally change the roost location, so we will update participants the day of the event.
This is a free event, but pre-registration is required. Please click on this link to register:
https://secure.lglforms.com/form_engine/s/0-VfR9ugq24DWItVH9BPeg