the Voice of
the Merrimack
the Voice of
the Merrimack
the Voice of
the Merrimack
the Voice of
the Merrimack
Merrimack River Watershed Council is a local non-profit that focuses on making the Merrimack River cleaner, healthier, and more accessible. 
Our vision is a Merrimack River Watershed where community and nature flourish together.
Our mission is to improve and protect the health of the Merrimack River Watershed for all people and wildlife.
OUR TOP 2021 BUSINESS MEMBERS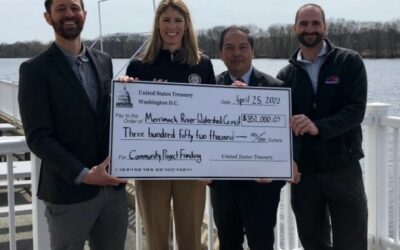 read more
breaking news : Merrimack River Watershed Council and the U.S. forest service launch new effort to boost climate resilience and drinking water protection in the Merrimack valley
Date: April 13, 2021
Lawrence, MA – The grant, announced this week, commences a three-year partnership between MRWC and the Forest Service, as well as Massachusetts Department of Conservation & Recreation, New Hampshire Division of Forests and Lands, University of NH Cooperative Extension, and the Nashua River Watershed Association, to implement riverbank resilience projects, fill an education gap in climate-resilient forest practices, and increase connections between private landowners across the two states.
Learn more